The California Highway Patrol is organized into 8 geographical Divisions. During your application to become a CHP officer, you must select a Division where you will complete the PELLETB (written test) and physical abilities test (PAT). You will need to travel to the testing site in that Division for both the written and PAT tests.
IMPORTANT: You must select a Division where you wish to complete the testing. After you submit your application to the desired Division, you cannot change your testing location. We recommend that you choose a Division that is geographically closest to your place of residence. To help you locate and select your CHP Division, see the map listed below.
The Division where you apply and test does not determine your first cadet/officer field assignment. You will have the potential to work anywhere in the state provided that there is an opening at your desired location, but the majority of initial assignments after graduating from the Academy are in the busier major metropolitan areas.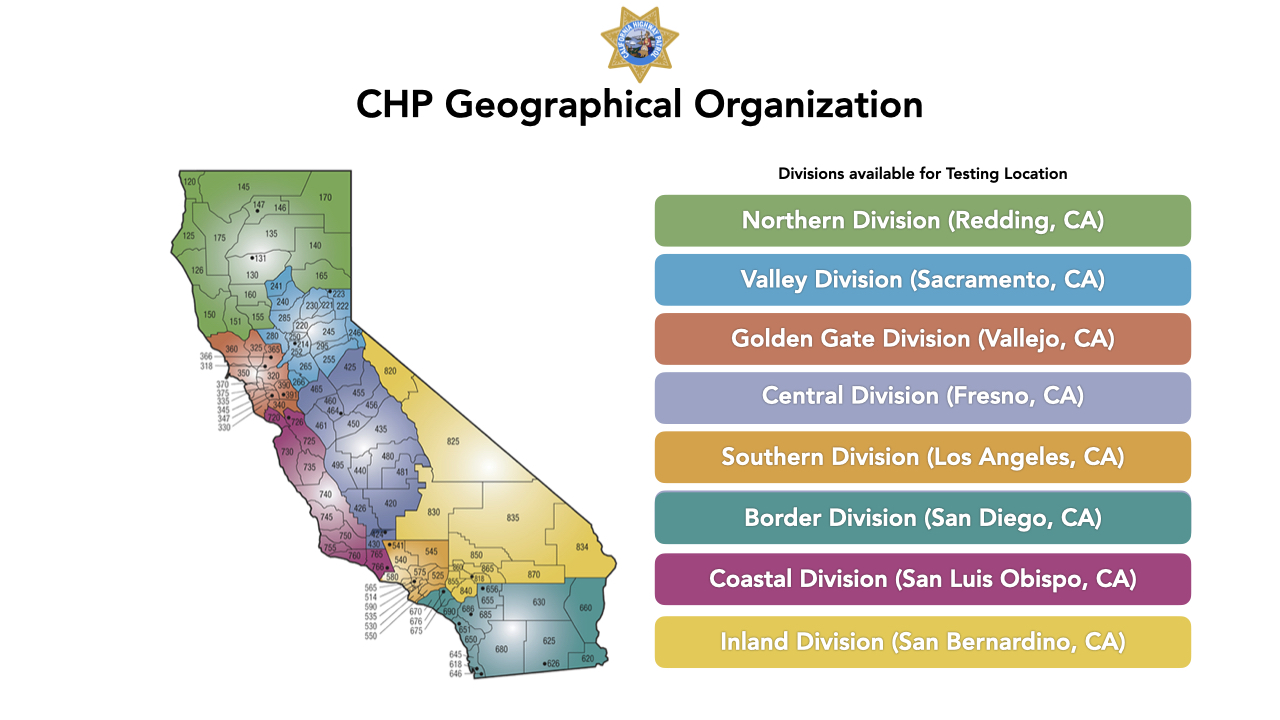 Do not apply to multiple examinations within the same enrollment period (unless noted otherwise).